"Be congruent with who you are, align your energy in your body, mind, spirit, and in your environment. Know that your path is continually changing and opportunities for growth are never ending. Stay focused on your desires and approach them with an open heart. Do this and the universe will reveal to you your greatest gifts and direct you on your path to happiness."   - Angela Lenhardt
About Me!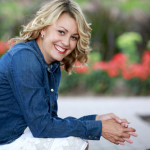 I grew up in the Big Sky Country of Montana, a land of rugged character and breath-taking nature. I had a pretty normal childhood, went to college to study business, and like everyone else, tried to figure out what to do with the rest of my life. But along that journey, I became aware that God had blessed me with a special gift. I knew that my mother had
it.
But, frankly, at that time, I was young and didn't believe in 
that sort of thing
. The more I struggled with this
gift,
trying to understand what was going on, the more frustrated I became. It wasn't until my mother passed away at an early age that I finally gave in to these feelings. And, when I gave into acceptance, I learned I could feel other people's energy. I began to foresee things and events before they happened. When I finally found the courage to embrace this gift, I found my true voice, my true path. From that moment forward I began helping others to find their own true path. Today, I'm proud to say, with great humility, that I am an accomplished Spiritual Coach and Feng Shui consultant. At its most basic core, I specialize in helping my clients increase their flow of abundance, health, love, and harmony. I channel information, offer energy clearings and recommendations for change. I intuitively look at each client's unique situation to provide the best practical advice. My wonderful good fortune has led me to travel through China and Thailand to study Feng Shui, yoga, nutrition, Qigong, Reiki, meditation and Thai Massage. I bring together the knowledge of many masters to support my clients in a positive, confidential transformation. And, when you choose to work with me, I encourage an environment that is full of potential to help you achieve your desired outcomes.